okaay~ lets say it www
sometimes... i usually use sensei - papah - daddy or what when tweeting or post something
now, lets make it clear here

sensei.... --> sensei without something about FAIRY TAIL or RAVE is Giruo....



sensei (with FAIRY TAIL/RAVE things) --> Hiro Mashima



Sensei (with medical things) --> its sensei... whoever is Kato sensei... ijyuiin sensei.. or whoever it


Aniki / Anchan --> Giruo


bokuchan --> i think now is Ijyuuin sensei...


but maybe its can be cute security on campus

cute policeman ---> SHINCHAN! i mean Shingo


driver man -- > toya


neko kun ---> Shuchan ... Shun www



daddy -- > can be Kamijo / kisaki


or... ASADA sensei

www
papah -- > its ASADA sensei


ayah / daddy (with Mamah things) --> TERO


mamah / moms -- > Jui



Ju -- > jui...




Juicy -- > Jui





enjun/ jujun --> JUN (GOTCHAROCKA)



okama rambut ijo -- > Takemasa Kujo



dear meto -- > its Meto




dear Dolly -- > vidoll



doll --> vidoll



erchan --> erza




jeraru --> jellal



hmmm... i thing is enough XD
not that important? yes sure www

all images credit goes to the owner....
(ノ)・ω・(ヾ) ::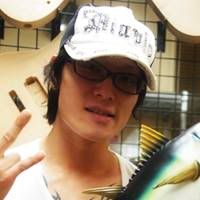 excited